Corporate Experiences and Services
From team experience days to marketing campaigns, and client hospitality days to community profile raisers: The sky's the limit when it comes to our offering of corporate activities and services!
Here are a few examples of the kinds of experiences and services we can offer you:
Experience Day For Your Staff/Customers
Strengthen your relationships with a shared experience, take your mind off the game for a day, motivate and reward your team... Whatever your purpose in taking a day-out from normal proceedings, enjoy each others company along with our fantastic collection of birds of prey. Our corporate experience day offers your team an exclusive, personalized, engaging activity hosted by our dedicated staff. We are a private centre so there'll be no interruptions from casual, drop-in visitors allowing us to offer you complete participation. We can tailor a day's experience to suit any specific requirements or requests, or carry out a similar agenda to our personal experience day (detailed here), or a combination of both. We will provide you with refreshments throughout the day and a buffet lunch, or even take you into the nearby, famous & historic village of Haworth for a pub lunch... To discuss your specific requirements, and to get a quote for the number of guests you expect to bring along, please contact us.
Static And Flying Displays
How about some on-site entertainment at your corporate function? Allow us to surprise and delight your customers/staff/business partners with the appearance of our magnificent birds of prey. Or why not put on a display for your local community? It's guaranteed to lead to a fond and memorable guest experience.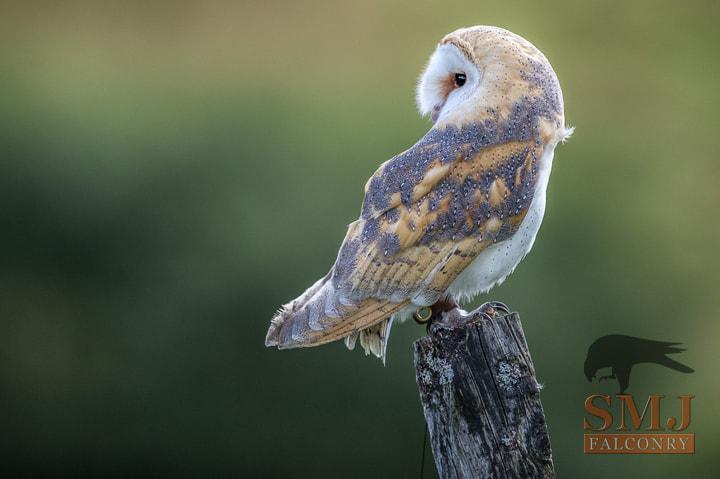 Sales & Marketing
We can provide and facilitate the use of our birds into your promotional ventures and advertising campaigns. For example: Our various birds of prey have diverse and interesting qualities that you can use to demonstrate business and brand qualities such as adaptability, speed, simplicity, acumen, listening, tenacity, focus, super-powered senses, sensitivity, stealth etc., not to mention play-on-words like "what a hoot!" or "it's a real head-turner", and the kinds of memories & associations these animals can promote within us, such as the idea that owls represent wisdom, etc. Whatever your business, brand or company-values we can brainstorm something together that works for you -- with Specsavers, for example, we developed a marketing campaign using a Spectacled Owl. Let us help you to create a more resonant message and more compelling brand, too, with these magnificent animals. We can even put on static and flying displays to help you strengthen relationships with your local community.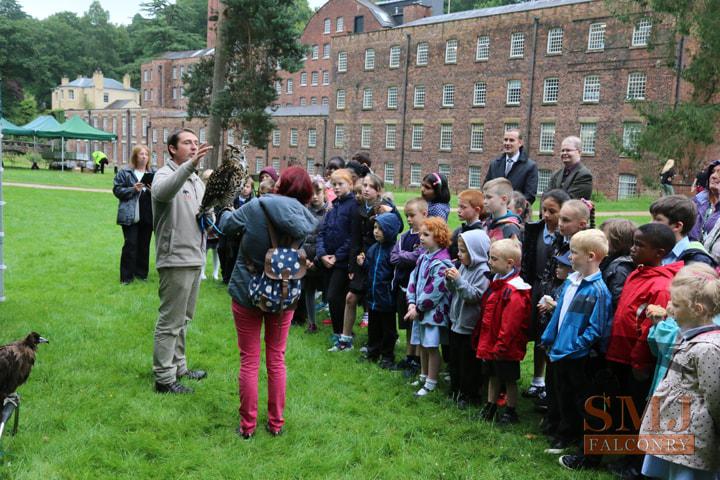 Sponsorship for School Visits
Your business can sponsor us to make school visits with our birds of prey in its name. We would write to a selection of schools -- of your choice, if you wish -- on your behalf and inform them that your business has sponsored an educational visit from us with our birds of prey. In the past we have been sponsored to carry out school visits by business such as The Countryside Alliance and Specsavers.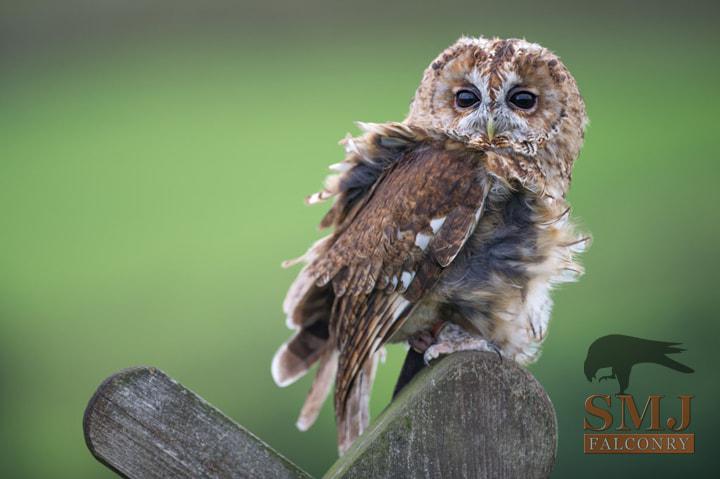 Anything Else
If you have more ideas please get in touch -- the sky's the limit!